We also have our own Durable Medical Equipment (DME) division for dispensing and servicing CPAP/BiPAP devices and interfaces (accessories such as masks, tubing and headgear). This allows for better contintutiy of patient care.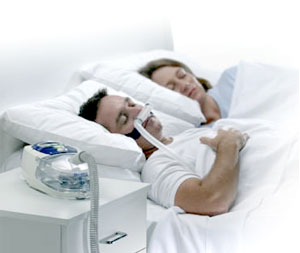 Questions?
Contact (808) 456-REST (7378)
---
Patient and staff guidelines regarding Philips Respironics recall of PAP machines
Dr. Barthlen's (ABSM Board Certified Sleep Specialist), opinion is:
The benefits of PAP treatment outweigh the risks
Cleaning devices such as "So Clean" increase risks
She recommends the following:
Discontinue your cleaning devices (such as so clean)
Check with our primary care provider as to possible discontinuation of your PAP machine.
Note that the side effects were generally mild and not life threatening (headaches, asthma, chest pain), and occurred in only 0.03% of patients. That is three in 10,000. The more serious side effects like possible carcinogenicity are, in my opinion, listed based on lawyer's precautionary verbiage. If you read the possible side effects of most prescription medicines, the listed side effects are usually much more serious.
We recommend that patients with PAP machines older than 3 years, and those that show "black debris", should discontinue using that older machine, and get a replacement.
We can write a prescription for replacement for our patients; check with our office staff. You may also ask your primary care provider to write the prescription. Phillips Respironics is still ironing out the replacement program details, which will allow consumers affected by the recall to file a claim for product replacement. We will continue to update as more information from the manufacturer becomes available.
PAP users should replace accessories, such as mask, tubing, and water chamber.
Further Information:
AASM Information
Philips Respironics Information
Philips Respironics FAQs